Build a Bungalow provides an integrated approach to buying, remodeling and building Arts & Crafts Bungalows in the gated community of Treasure Lake near the 101 DuBois exit of Interstate 80 in Pennsylvania. Occasionally, we offer Bungalows outside of Treasure Lake for those who want to build our beautiful Bungalows elsewhere. We also provide links to other Bungalow-related websites to help you live the Bungalow Lifestyle. Elaine Rhodes, a licensed Realtor in the state of Pennsylvania, created the Build a Bungalow website to encourage others to learn more about the Arts & Crafts period in American history and to fall in love, like she did, with this incredible architectural style. Together with a team of architects, builders, historic color and and design consultant, and period suppliers, craftsmen and artisans, we are helping clients create the Bungalows of their dreams. New Bungalows are built to meet YOUR preferences on premium home sites and with you as an integral part of the "team" right from the start..
Build a Bungalow Offers the Following Bungalow Styles:
Today's Bungalows Historic Bungalows
Rustic Bungalows Bitty Bungalows
"Little Journeys" Bungalows Re-newed Bungalows
Our Build a Bungalow "Team" Includes: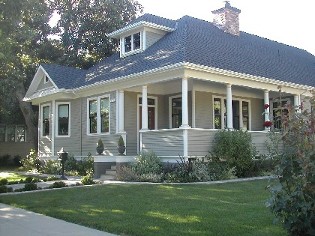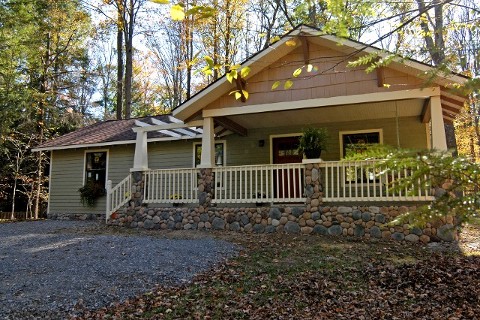 Rob served as color and design consultant for our re-newed Treasure Lake Bungalow pictured here. The colors are authentic Bungalow colors with typical Bungalow design features like large front porch and pergola, tapered columns, wood clapboard, cedar shake shingles, River Rock stone, 4" wide trim around windows, doors and edges, wide overhangs, gable brackets, rafter tails and Craftsman style front door. This Bungalow is now sold, but you can create you own "signature" bungalow by emailing, buildabungalow@aol.com. Rob will be happy to help you choose your colors.
This Bungalow was Featured in "Cottages and Bungalows Magazine"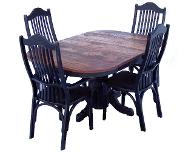 Cattlemen's Table and Chairs Josh and Tanya Miller, Owners
Interior of one of our Bungalows featuring Oak-Craft furniture Interior of Bungalow featuring Oak-Craft furniture
Brian Eicholtz (award-winning designer), iDesign Group
Award-winning Red Cottage design by Brian Eicholtz
esign
Interior of a Brian Eicholtz designed home Brian Eicholtz in his element
Made in America
Tom Richard started Old California Lighting in September 1989. Now with his two sons, he is living his dream to provide hand-crafted American-made lighting to customers. Like the other members of the Build a Bungalow "team," Old California Lighting is family owned.
Contact me to receive your free copies of Volume I and Volume II "Interior and Exterior Lighting for the Bungalow" e-catalogs by emailing me at buildabungalow@aol.com
Rejuvenation is built on a passionate love affair with history, architecture, and bringing back the best lighting and house parts ever made. They obsess over the details of period authenticity and great design.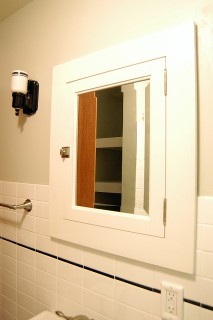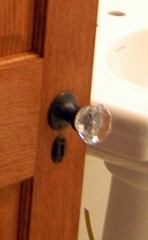 Period medicine cabinet Crystal Door Knobs 1925 restored antique hand-painted ceiling light

Rejuvenation Craftsmen
Contact me to receive your free Rejuvenation e-catalogs by emailing me at buildabungalow@aol.com
Pennwood Home and Hearth specializes in quality fireplaces, outdoor kitchens and new vintage-style appliances. At Build a Bungalow we work with you on Bungalow detailing so your Bungalow has those special architectural touches that make your new Bungalow special. No "cookie cutter" with Build a Bungalow.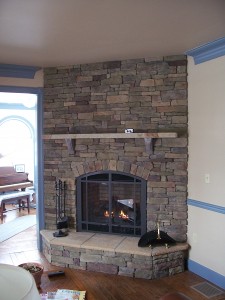 Quality fireplaces to warm your new Bungalow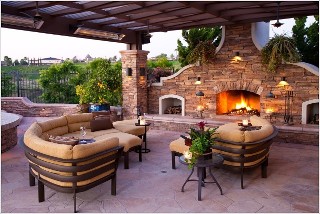 Outdoor fireplaces and kitchens for entertaining family and friends
If you want to really capture a historic look, you can choose new Heartland vintage-style appliances in Bungalow popular white and black but with many modern conveniences like convection ovens and warming drawers. There are many other colors to choose from including cranberry and cobalt as well as different styles for the historic period you like best.
Allegheny Mountain Hardwood Flooring (Offering Hardwood from Our Own Allegheny Forest)
The Hickman Family
While Allegheny Mountain Hardwood Flooring was formed in 2000, the Hickman family history in the hardwood industry started in 1938. Now, a fourth generation family business, Allegheny Mountain Hardwood Flooring offers the best hardwood from our own Allegheny Forest and its red oak is considered the finest in the world. Their floors can be found in the homes of Donald Trump, Jr., Ophra Winfrey and in the Library of Congress. We are proud to have Allegheny Mountain Hardwood Flooring as part of the Build a Bungalow "team" so you can now have their beautiful hardwood floors in your Bungalow.